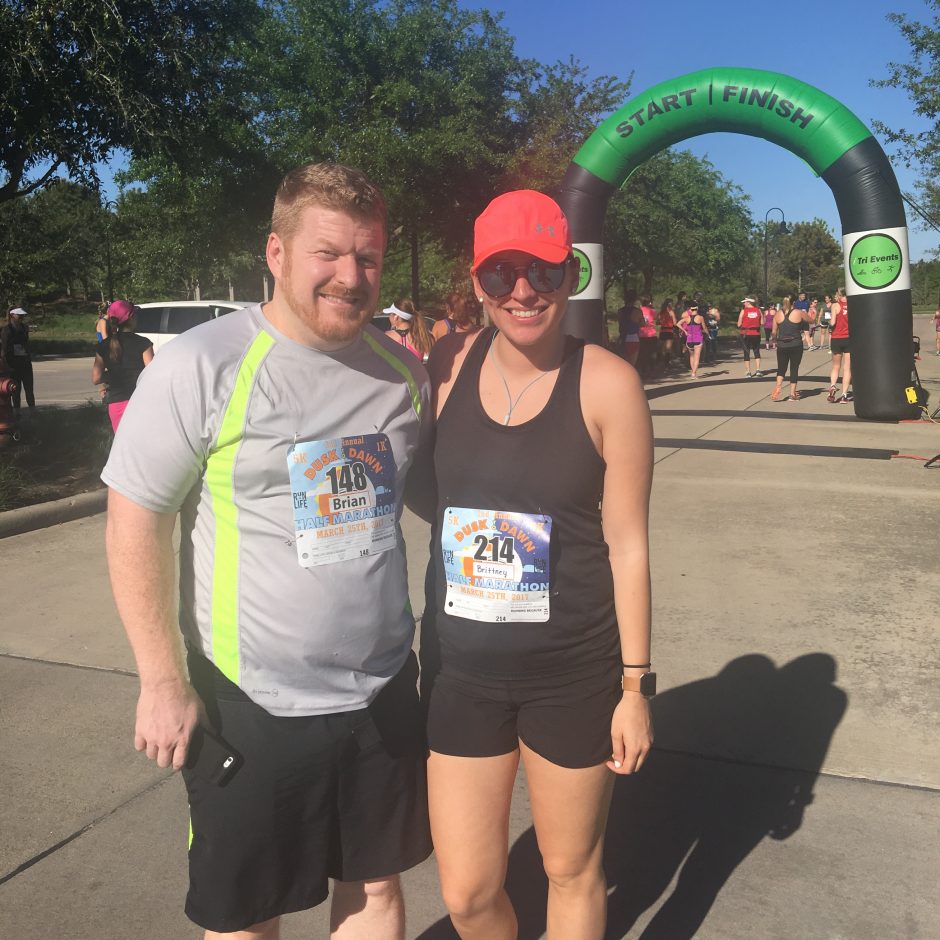 My running buddy Brittney had a half marathon in her community. We decided to do it as a test to see where we were with our training for the Houston Marathon in January. Truth is, I wasn't having a good week, but I committed to running with her so I kept my word.
The weather starting out was hot, but nice. We started out what seemed like a snail's pace, but after the first two miles we realized that we were doing about 11 minute miles. Our goal was to keep a consistent pace throughout the race so we wouldn't tire ourselves out. Well, we did it! We finished the race with a 12:15 pace overall. I'm so proud of Brittney for running the race so well.
Maritza and Brittney's mom Karla – both affectionately referred to spectators – stayed back at the finish line with the kids. Everyone had a great time! After it was over, we went to have a great meal full of great food, conversation and laughter.
Here are a few pics I took from the run.